Your local Home automation and smarthome company – Los Angeles, CA | 2021
A complete guide to finding the best home automation company for you
2020 and the global coronavirus pandemic has seen a surge in home automation systems being installed all over the world.
You finally purchased your dream home, and you're trying to choose the BEST home automation company to make your home a smart home.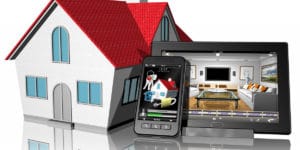 But how do you choose from so many options? In this article we'll discuss all and best options for home automation.
The problem with choosing a home automation company that works for you, is that you cannot test a system before you buy it.
Top 4 considerations when choosing a home automation company:
3rd party integration: Your home automation solution should integrate easily with Sonos, Nest, MyQ and others. Some home automation manufacturers already have a large database of 3rd party drivers built in. This makes it easier to program the system. Others require more work in the programming stages but they have more reliable, solid drivers.
Application: Is your focus on Audio and Video, wireless applications, climate or security, 3rd party integration? Do you want custom automation scenes? Your automation dealer should know which choice is best for every application.
User experience: Some users prefer voice control, touch interfaces or plain hard button remote controls. Each manufacturer is better or worst in each of these categories. Again, your dealer is your best resource in understanding what you want and recommending the best smart home solution.
Budget: Obviously, every home automation is unique and has a price point. Your dealer should combine this with the above 3 items, and decide which home automation system is best for YOUR lifestyle.
Top 10 smart home companies and how to choose the best one:
Control4 home automation – #1 choice Control4 home automation is one of the fastest growing companies in the smarthome industry. Very reliable, modern interfaces, easy to use and install.
URC Total Control Home automation – Simple and cost-effective smart home solutions for small to medium size projects. Custom graphics are not available.
Crestron Home automation – Advanced and completely customizable home automation products, control processors, media and AV distribution solutions. Crestron comes with a higher price tag and it mostly serves the mid to high end market. Custom graphics are available. Higher programming costs.
Savant home automation
RTI home automation
AMX automation
Each of these companies is unique in the way the work and the automation solutions they provide.
The best way to go about choosing a home automation company is to hire a home automation consultant to work with you. Our home automation experts will listen carefully to understand what you're trying to accomplish. Because we are brand agnostic, we choose a solution based on your needs, not based on other factors.
Other services we offer for your home automation project:
Low voltage wiring
Home theater installation and design
This is how to wire your house for home automation:
Use high quality cables: Using the cheapest cables or not using the right cable for the installation environment(outdoor, underground, plenum) will only cost you more.
Centralize your wiring: Choose a central closet to house all of your AV equipment out of sight. This will also save you on cable length.
Plan for the future: Install conduit/pipe with a pull string anywhere you might want to add devices. You might need a camera in the backyard, a Wi-Fi access point on the patio or speakers in the kitchen. Pre-wire for these while your walls are open.
Distribution panel: Make sure this is big enough to accommodate all wiring and devices.
Wiring installation: Your technician should avoid running low voltage lines next to high voltage cables. Avoid sharp bends and pulling too hard on the cable. This can damage the cable and result in signal loss.
Label and test: Label all cables on both ends and test before and after drywall. Other trades might damage a wire and not tell you about it. You don't want your TV to be down because someone put a nail thru the HDMI cable and you were not aware.
Contact us to have one of our factory certified engineers consult you on what home automation system is best for you.